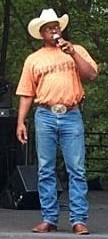 Fred says: I need some help with folks calling in to make a pledge and/or coming to the station to help while I am on the air.
Support the cause while Texas Fred is on the air:
Friday afternoon 12:30pm-1:30pm

~ October 25
~ November 1



Saturday morning 12:30am-3:00am

~ October 26
~ November 2
There are 2 ways to help:
Answer phones while Texas Fred's on the air

AND/OR


Make a pledge while Texas Fred's on the air


1-800-222-9739
202-588-9739
Thanks for your support!

Don't miss Fred's birthday celebration November 9-10! It's gonna to be a big funky party in the barn!
Fred says: I'll be having my b'day celebration on the weekend of Nov. 9-10 at my farm in Woodbine, Maryland. The address is 16440 Ed Warfield Road. This is a beautiful 40 acre horse farm. I am about to kick off my children and horses project at the farm and my birthday party will be a fundraiser. I will forward details.
Sounds like the place to be: Birthday Party, Zydeco Music, Horses, and much more!

On Thanksgiving weekend, November 30 and December 1, Fred will be hosting a big holiday cabaret also at the farm. Stay tuned for the details.

Be sure to pass this information to your friends!
---
Subscribe to the Mailing List
Upcoming Events:
WPFW

|
Birthday
|
Thanksgiving